18:14
Speaking about the agreement between the Autonomous Administraton of North and East Syria and the Syrian government for the protection of the border against Turkish incursion, Deir ez-Zor Civil Council Co-president Xesan El-Yûsif said that the agreement does not include Deir ez-Zor.
17:49
Occupation forces have abducted civilians in the villages located between the Abu Sura village and Chelebiye town south of Kobanê. According to reports from the ground, in the area are International Coalition forces who, however, made no intervention at all.
17:34
The Kurdish Committee in Italian Toscana region and Heyva Sor (Kurdish Red Crescent) Italy held a joint press conference at Livorno City Council and called for steps to be taken in order for the suspension of arms sales to Turkey.
17:05
SDF fighter Husên Yûsif (Raman) who fell in Ain Issa, Abdulezîz Derwîş (Zagros Dirbêsiyê) who fell in Serêkaniyê and Izedîn Yûsif who was martyred in Çetelê village of Dirbêsiyê have been laid to rest in the Dirbêsiyê city.
16:41
In the village of Alya, SDF fighters have destroyed three DShK-mounted vehicles, 4 vehicles transporting troops and a panzer. Reports of casualties and injuries on the side of the Turkish army and mercenaries.
16:31
SDF fighters Beşar Abdulrezaq Alî (Aqreb), Ehmed Mislim (Ehmed) and Raxib Merî who fell in the Battle of Honor in Gire Spi, have been laid to rest in the Cemetery of Martyrs in Raqqa.
16:28
Turkish jets are shelling Serekaniye with coordination from scout planes. Heavy clashes are taking place between SDF and the occupation forces in various locations. Retaliating against the attack, SDF forces are not allowing the Turkish army and mercenaries to enter the city centre.
16:25
Eight fighters who fell in the battle against Turkish invasion, have been laid to rest in Kobane.
16:18
SDF fighters have destroyed two panzers in Metras and Menkeliye villages of Ain Issa where many mercenaries were killed.
16:00
Turkish troops and allied mercenaries attempted to enter Til Temir through the villages of Alya and Erbagin with a convoy of armored vehicles and heavy weapons. SDF fighters struck the convoy and parted the convoy, with one part remaining in the Alya village and the other in the Erbagin village. There are reports of casualties and injuries among occupation forces but the exact number is not clear yet. The Turkish army is shelling the surroundings of the Alya village in line with coordinates provided by scout planes.  Both villages are located between Ain Issa and Til Temir, 20 km to the latter.
15:56
Occupation forces bomb the Chelebiye town of Kobanê with mortars. Fighting erupted upon the retaliation of SDF fighters. Reports that the US base in the area is being evacuated.
14:42
SDF fighters struck the Turkish troops in the Serekaniye border crossing area with heavy weapons, killing six members of the occupation forces.
14:23
The Press Office of People's Defense Forces (HPG) announced that guerrillas carried out operations in response to the Turkish military offensive seeking to invade North and East Syria, which left 9 soldiers of the Turkish army dead in Xakurke region of southern Kurdistan, northern Iraq.
14:19
HDP Youth Council called upon all youth to take to the streets to claim the achievements made by the Rojava Revolution.
14:16
Reporters Without Borders (RSF) said they are very concerned about local journalists still in Kurdish northeastern Syria, which many reporters have fled since 13 October when two were killed by a Turkish bombardment.
RSF called on all belligerents to respect their international obligations to protect the media in the region, where the security situation continues to worsen and which could become another black hole for news and information.
14:15
Komalên Jinên Ciwan Coordination called for resistance for Rojava in spirit of mobilization.
13:49
UN human rights spokesman Rupert Colville said that Turkey could be deemed responsible for summary executions by an affiliated armed group of captured Kurdish fighters and a politician, acts that may amount to war crimes.
13:24
The UK has suspended sales of arms to Turkey for items that might be used in the country's military offensive in Syria.
Foreign Secretary Dominic Raab said: "No further export licences to Turkey for items that might be used in military operations in Syria will be granted while we conduct that review."
12:56
The Press Office of Syrian Democratic Forces (SDF) announced results of the attacks by the invading Turkish army and allied jihadists on North-East Syria.
"On October 14th, in all 103 Turkish-backed jihadists were killed, and 10's injured. 2 tanks, 2 BMB's and 2 DShK-mounted vehicles were also destroyed. 23 of our comrades were martyred and 39 injured in the heroic resistance."
12:50
MLKP Kurdistan announced the martyrdom of fighter Kerem Pehlivan (Demhat Günebakan) in the Turkish incursion into northern Syria seeking to invade the region.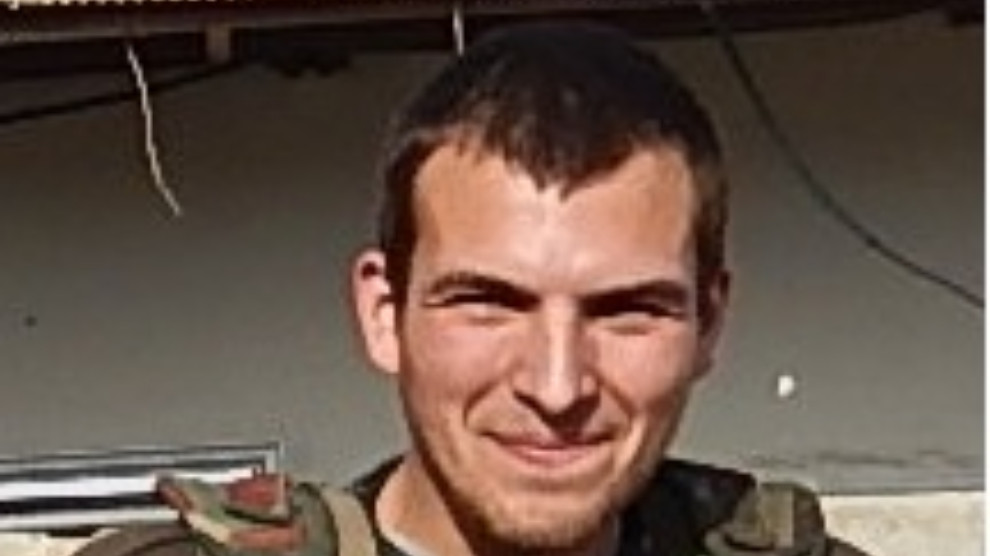 12:40
Akçakale 3rd Border Regiment Command Colonel Yaşar Kaya, who has been coordinating the Turkish attacks against Gire Spi, was reportedly wounded and taken under treatment.
12:25
Families of ISIS mercenaries tried to flee the Ain issa camp by starting a fire. The situation is under control.
12:21
Clashes are taking place in the Abu Sire area 15 km west of Ain Issa.
SDF fighters have hit the mercenaries trying to gather in the Shergirak area 20 km northeast of Gire Spi, forcing the terrorists to retreat.
12:15
Reports of aerial activity over Dirbesiye.
11:49
SDF fighters are hitting the Turkish forces and mercenaries in Hawarna and Industry areas of Serekaniye. The city center is under howitzer and tank bombardment under UAV supervision.
11:19
SDF fighters last night struck three military vehicles belonging to Turkish-backed mercenaries in the village of Amarna south of Jarablus.
11:05
The German car group Volkswagen has delayed its project to build a new plant in Turkey due to the Turkish military incursion into northern Syria.
10:57
KCDK-E called for increased national and global struggle against Turkish military offensive seeking to invade North and East Syria, saying: "We can defeat the Erdoğan fascism."
10:52
Turkish army and allied mercenaries are shelling the village of Eseliye in Manbij. People are leaving their homes as the artillery attacks target civilian settlements and houses directly.
Manbij Military Council fighters have inflicted a heavy blow on the Turkish-backed mercenaries that attacked the villages of Manbij Monday evening. 45 mercenaries were killed in the ensuing fighting.
10:14
Occupation forces opened fire on a civilian car in the village of Abu Sire West of Ain Issa, killing two civilians and wounding another.
09:55
China has joined the countries urging an immediate end to the Turkish military incursion seeking to invade North and East Syria.
09:50
Heavy clashes continue in Serêkaniyê.
09:42
Fotoage from Serêkaniyê
09:34
US troops in Manbij have started pulling out toward the Tishrin Dam on the Euphrates River.
09:27
The Turkish invasion army and allied mercenary groups have fired dozens of missiles and cannon balls on the village of Um Edeset al-Farat West of Manbij this morning. Two civilians named Ehmed Abdullah and Mihemed Abdullah El Seferî lost their life as a result of the attack which also left 13 civilians wounded,  three of whom are in critical conditions.
09:10
Around 70 parties and civil society organisations, including KNK, PUK, Goran, PYD, PJAK, KODAR and Komala, called on the international community and international institutions to establish a no-fly zone in Rojava.
08:54
SDF responds to attacks on Kobane: Dozens of mercenaries killed
The invading Turkish state and its mercenaries, based in the village of Emarne, south of Jarablus, are firing cannons at the villages of Kobanê on the banks of the Euphrates.
SDF fighters responded to the attacks and dealt a heavy blow to the invaders. It is reported that dozens of invading mercenaries were killed.
SDF fighters hit posts belonging to the Turkish army across the villages of Boban and Siftekê. In Jarablus, the invading Turkish state and its mercenaries tried to infiltrate from the east of the Euphrates River, but the SDF foiled the attempt.
08:44
Clashes in Serêkaniyê have intensified again. The Turkish army is trying to enter the city by bombing with howitzers and tanks. SDF fighters are responding to these attacks.
08:04
SDF fighters are resisting with great determination against the invasion attacks carried out by the Turkish state and its mercenaries in Serêkaniyê.
Despite the continuous bombing both from air and land the invaders could not advance because of the resistance of the SDF fighters who have inflicted heavy losses to the invaders.